Written by Barbara Newtown
Original Publish Date April 2014
"BREC Farr Park" is short for East Baton Rouge Parks and Recreation Farr Park Equestrian Center. Located just east of the Mississippi River levee and a couple of miles south of Louisiana State University, Farr Park gives East Baton Rouge Parish an accessible, spacious, and safe environment for discovering the good that "the outside of a horse does for the inside of a person."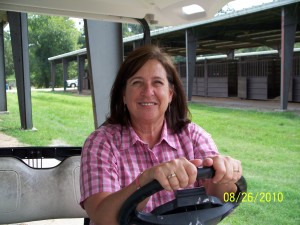 BREC parks, 184 total, cover a wide range of leisure in the parish, ranging from small playgrounds and dog parks that might be less than an acre, to the Liberty Lagoon water park, to the Baton Rouge Zoo, to several golf courses, and, finally, to the 300-acre expanse of Farr Park. BREC has won national awards for the quality of its parks and recreation system. Funding for BREC comes from the taxpayers of East Baton Rouge Parish, from income from use of the facilities, awarded grants, and from various governmental agencies, as well as the Federal government.
Melissa Wood manages the Farr Park Equestrian Center. "We have forty-three horses and forty boarders. It's a comfortable number for us. We give riding lessons Tuesday through Friday in the afternoons. We maintain about three hundred and fifty lessons a month," she says.
On the weekends the staff at Farr Park offer guided trail rides. "The rides are popular, especially when the weather is pretty. The rides give non-horsey people a chance to enjoy a horse," says Wood. The rides last about an hour, cost $30, and wind through clear and wooded areas and by a pond. The riders get to see wildlife in their natural habitat.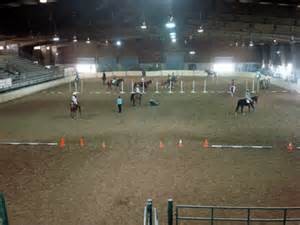 Wood says, "The trail ride is all at a gentle pace. We supply helmets; every time someone gets on a BREC horse, a helmet is required." The horses like being in a group and they are well-behaved. Most of the horses at BREC are Quarter Horses; the program has a few Thoroughbreds, a few Quarter-Thoroughbred mixes, and a couple of Arabians. The staff knows which horses are safe for the trail rides, because they observe the mounts in the weekday lessons. In fact, many of the trail ride horses also serve in the therapeutic riding program, "Hearts and Hooves."
"In 'Hearts and Hooves' we fit the horse to the child's needs," says Wood. "The side walkers, for instance, need to hold some of the children; in those cases, we might use smaller horses. We put the stronger, stouter kids on the larger horses."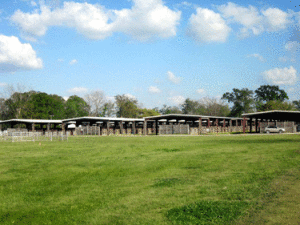 Wood says that the progress the children experience is remarkable. "We have kids that wouldn't even talk, and after they've been with the program they're talking with the instructors and the side walkers." Kids with cerebral palsy might not be able to hold the reins when they first get on; after a while, they're holding the reins and even helping to steer. "It's special what horses do for kids," she says.
"We have a child with Down Syndrome whose mother wants him to practice posting the trot, because that exercises his core muscles. And the stronger his core is, the better his penmanship is!" Even a slow walk can reap benefits. The movement of a horse mimics human walking and stretches and strengthens muscles that disabled children don't get to use. "Wheelchair-bound kids are so tight in their muscles that when they first get on the saddle their legs are bent as if they're still in the chair. By the end of a session their legs are hanging down like yours and mine," says Wood.  If autistic children have a tic like hand clapping or twitching, by the time they're halfway around the arena the tic has disappeared.
I mention to Wood that a friend of mine with cerebral palsy has been getting Botox injections to reduce tightness and cramping in her legs. The reasoning is, if Botox can relax a movie star's forehead, why not try Botox for something more important? But relaxation through riding cures much more than a cramp. The children are learning how to balance, how to strengthen those relaxed muscles, how to interact with instructors and helpers, and how to communicate with a species that is intuitive and honest. "This program is close to my heart," says Wood. Go to https://www.youtube.com/watch?v=H1TsJRa0oaU for a video about "Hearts and Hooves."
If you watch the video, you will also get a peek at some of the wonderful facilities at Farr Park. The place is a horse paradise, with green grass, white fences, and signage that lets cars know that horses rule. There is stabling for 256 horses. The indoor arena is 244' x 121', large enough for a hunter-jumper course or for setting up a full-size dressage arena. At one end are chutes for broncos and bulls. There is plenty of seating for spectators. The facility provides the electronic gear needed for timing speed events like barrel racing and pole bending. A 108-site RV park with full hookups allows horse show people to treat a visit to Farr as a real vacation…and a real convenience.   Wood says, "Farr Park is easy to find, and it's right in Baton Rouge—just a short way from downtown." If you want to visit Farr Park, exit I-10 at College, head south, turn left on River Road just before you hit the levee, and there you are.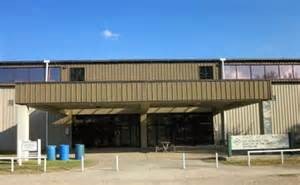 The park has an outdoor arena, too, but, more important, it has those 300 acres to ride on. Experienced riders can get some good galloping in. Western trail horses can practice water crossings and log crossings. Cross-country fences, solid and inviting, dot the terrain. "We've got a variety of nice jumps, including a water jump, that eventers like to school. But we don't hold sanctioned events here." Because Farr Park is right next to the Mississippi, when the river is high the seepage makes the footing stay wet.
"We have clinicians come in to teach. We try to have three or four affordable clinics a year." The facility also has four horse shows a year just for their lesson students. Once a year, during one of these shows, the staff hosts an open house. The show's classes include Western Pleasure, Western Horsemanship, barrel racing, pole bending, reining, Showmanship, and English classes, on the flat and over jumps up to 2' 6". Outside groups can rent the facility; local pony clubs school the cross-country course, and the LSU Equestrian Team puts on a hunter-jumper show and a collegiate competition.
Wood says that her "right-hand woman" is Amy Lang, Farr Park's Educational Curator, who is in charge of all programming: lessons, guided trail rides, clinics. "We have a very good working relationship." The rest of the park's staff includes not only instructors and volunteers, but also an equine vet tech, a foreman, equipment operators, a guest services coordinator, and, most important, stable hands. "I tell our boarders that the stable workers are here all the time, in the cold and the rain, mucking out stalls and feeding horses. You have to truly care to do that job. We have found it's much better if new hires have some horse experience. They learn the horses quicker, their names and their characteristics. But if someone has a great work ethic, we can train them to work around horses." Wood says that she feels blessed; the operation of Farr Park doesn't have any real problems. "Everybody is well behaved!"
Wood got her first horse when she was 10. "I was a typical kid, begging Daddy to buy me a horse. He was a grade horse, nothing fancy. I kept him at a little barn in Baton Rouge. Some of the ladies who boarded there took me under their wings and introduced me to horse showing. The first show I rode in, I did a Western Pleasure class, and got fourth place, a little trophy! I'll never forget it. I started riding with different trainers, and showed in 4-H and Quarter Horse shows. I did Pleasure, Horsemanship, and then had to dive into barrel racing and pole bending. I showed with the Junior Quarter Horse Association. My first registered Quarter Horse was a little buckskin mare that went back to Three Bars. Her registered name was Topsy's Three Bars, and I called her Topsy. In high school I showed Lady's Fancy Clancy in Pleasure and Showmanship."
Wood married at 20, quit showing, and became a stay-at-home mother of two boys. Seven years ago she heard that Farr Park was looking for a day camp director. That job was Wood's foot in the door, the gateway to a full-time commitment. "I am passionate about this place," says Wood. Her husband and older son work in the family business, warehousing and trucking. Her younger son attends high school in Zachary, north of Baton Rouge. Two horses live at their 2-acre place in Zachary, and they have access to 34 more acres. The family also owns 66 acres in Centreville, Mississippi, just over the border, where they raise Braford cattle, a cross between Herefords and Brahmans. Over the years the boys have been active in 4-H, showing Braford bulls and heifers, and participating in the shooting sports.
Wood is showing again: she has discovered Western Dressage. "Good horsemanship is good horsemanship. We had a show at Farr Park that we called 'The Best of Both Worlds.'"   The organizers intermingled the classes, so that the Western and the English riders could watch each other as the levels progressed. "I am really proud of myself," says Wood. "For my first test I got first place!" The judge, Leslie Morris, did an excellent job of explaining the scores. "I lost some points because I was pushing my horse too far into the corners and losing the forward movement," she says. "I'm hooked—I want to do more Western dressage. I'd like to see it take off here."
Explore all that Farr Park offers—it is a green jewel, hiding in the capital city!
The Farr Park Instructors:
Amy Lang – Education Curator
Amy is a native of Austin, Texas, and has been riding since the age of five. Her background is mostly in English riding, but she has recently started learning more Western skills and loves the Western discipline. Amy grew up riding and showing hunter, jumper, and equitation horses, and then competed on her NCAA equestrian team in college. Her accomplishments include 3 state championship titles, multiple championship titles across the country, and being selected as an All-American athlete for the equestrian sport. Amy is currently the Education Curator at the Farr Park Equestrian Center and loves and appreciates the opportunities Farr Park has given her. Amy is passionate about horseback riding as a sport, and believes that everyone can learn and benefit from a horse experience in some way.
Brandy Sharp – Instructor
Bandy has been riding since the age of 12. She began riding hunters and jumpers, and then branched off to Western riding and even Peruvian Paso horses, and is now learning dressage.  She has ridden and shown with many equine groups such as LHJA, SLTSA, DSPPHA, and SEDA.  She still continues to take lessons and clinics to further her knowledge of horse breeds and disciplines.
Camille Chapman – Instructor
Camille started riding Western with her dad, Joel Walker, at age two and switched to jumping at ten.  She competed for the LSU Equestrian Team and served as Vice President. Camille taught and trained at Appin Equestrian Center in Drem, Scotland, and started horses at Live Oak Arabians. She has shown on the regional and national level and currently competes in hunters, equitation, jumpers, dressage, and cowboy challenges. Camille is fortunate to have ridden with excellent trainers and enjoys passing knowledge to the next generation by teaching hunter/jumper & equitation lessons.
Kendell Richter – Instructor
Kendell Richter is currently an undergrad at LSU. She has been riding since she was 5 and training horses since she was 13. Her specialty is Hunter/Jumper (mostly Jumpers), Eventing, and mounted games, but she has basic knowledge of Western speed events also. She has traveled all over the U.S. competing on her three horses. Kendell was a member of the USA team for the United States Mounted Games Association and traveled to France in the summer of 2013. She is an active member of the U.S. Pony Club and has shown at Nationals with two of her horses in both Mounted Games and Show Jumping. She is also an active member of the United Stated Mounted Games Association and the Southern Eventing and Dressage Association. She has been a riding instructor since 2007 and an Instructor with Farr Park Equestrian Center since March of 2011.
Alea Mounger – Instructor Alea has been a part of the BREC Farr Park family for about five years. Alea teaches both Western and English riding lessons, and was also an instructor for the park's Horse Lover's Camp this past summer. Alea focuses on the importance of horseback riding basics in her lessons, and makes sure that each rider has successfully and confidently mastered each level before advancing to more difficult riding skills. In her free time, Alea is in the process of training her young off-the-track Thoroughbred mare to be a three-day eventing horse. Alea plans to manage her own barn or tack shop one day.
Mallorie Savage – Instructor
Mallorie Savage has been riding for 10 years and is an experienced barrel racer. She has trained several horses and competed in the upper levels of barrel racing. Her achievements include  AEI points winner 2008, top 5 NBHA in 2009, and NBHA world finalist 2010. Mallorie also has experience competing on drill teams and was a part of the Gerry Lane Drill Team. Mallorie's teaching style is very hands-on and focuses on the rider's connection with the horse.
Laura Adare – Instructor
Laura Adare began taking hunt seat riding lessons when she was 6 years old at Smoke Run Farm in Stony Brook, New York.  When she was 11 her family moved to California where she discovered many riding disciplines, including three day eventing, dressage, equitation, gymkhana, team penning and fox hunting. However, her main focus was show jumping.  She moved to Louisiana in 1997 and has taught English lessons at Farr Park on-and-off since 2000.  She has one horse, Orion, a Quarter Horse Oldenburg cross.
Lori Muse – Instructor
Lori has been around horses her entire life. Lori specializes in teaching Western riding to students of all ages and training horses in Western techniques. In the past, Lori has worked at various horse racing farms and has experience grooming, managing a barn, ponying, handling newborn foals and yearlings, and training young horses.
Lisa DelMastro – Instructor
Lisa has ridden and shown horses since she was 9 years old. She has competed in both English and Western on the national level in AQHA events, and also has experience showing hunters and jumpers. Her biggest accomplishment was placing in the top ten at the AQHA congress out of 190 people in Horsemanship. Lisa specializes in training Western pleasure horses and teaching students in all disciplines. She likes to be a jack of all trades and a master of some. Her latest project is breaking her warmblood named Belle for the jumpers.