Written by Barbara Newtown
Original Publish Date July 2014
Northshore Equestrian Center, located on the north side of Lake Ponchartrain in Covington, Louisiana, is a full-service facility specializing in hunters, jumpers, and equitation. Owner and trainer Diane Sambola explains what "full service" means at Northshore: she and her family live on the 23-acre property and give each horse the attention it needs to be happy and healthy. People get attention, too: all riding is supervised by adult trainers.   Riders who are just beginning or riders who haven't found the right horse to call their own can use Diane's school horses, which are talented and well-trained. Best of all, Diane is committed to helping her clients at shows. She doesn't overload herself with too many students. Each rider gets special attention.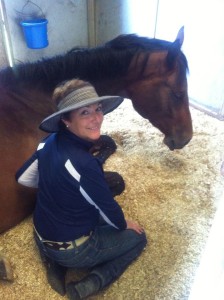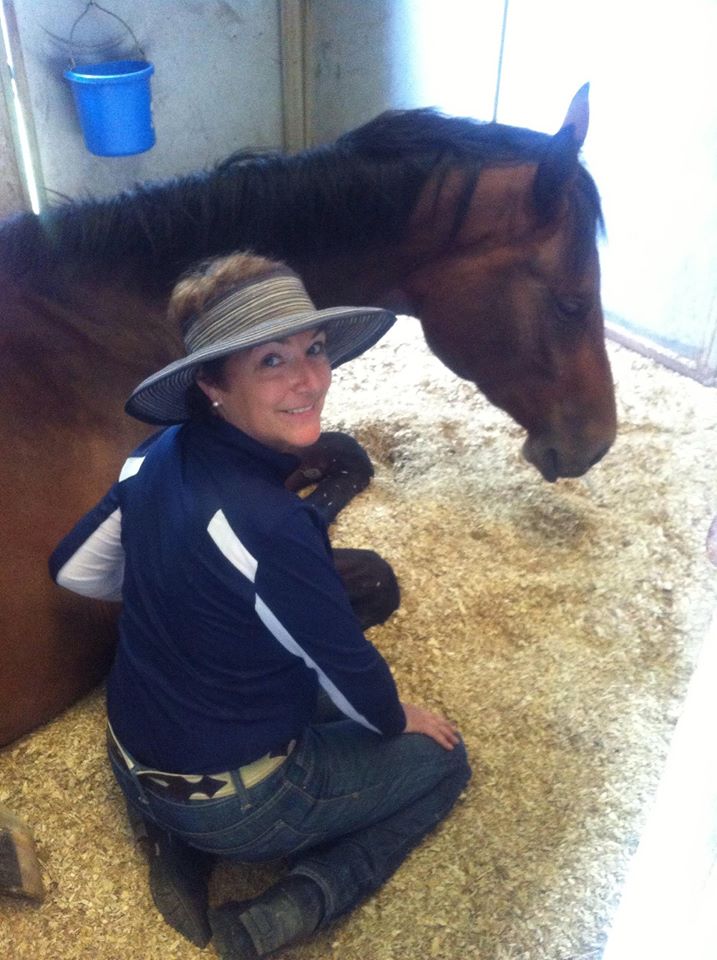 Preparation at Northshore is thorough, because her boarders are eager to succeed at the A-rated shows. "We get together and decide which big shows we want to do," says Diane. She and her boarders recently fell in love with the new, $500-million complex in Tryon, North Carolina. "We're excited about going there next summer. When we were there recently trying out a horse, it was 89 degrees, and the locals were complaining about how hot it was! We're also thinking of going up to St. Louis, to one of the shows that John McQueen puts on. It's climate controlled, with everything—barns, warm-up arenas, show arenas—under one roof."
Nevertheless, Diane teaches her students not to grab for ribbons, but to test themselves on their improvement. "Third place at one show might be more of an accomplishment than first place at another," she says.   "At the recent Jumping for a Wish Charity Horse Show in Folsom, it had rained fourteen inches in one day and the schooling ring was practically underwater. Some riders have to jump twenty jumps in warm-up before they go in, but we train at home to be ready to jump right away." Her riders did fine.
Another part of preparation is learning classical riding. "There are only ten jumps in the ring," says Diane. "The rest is dressage. If you can't bend and balance your horse around the turns or get a lead change, then you should not be jumping the jumps in front of you." Diane teaches movements that normally show up in dressage lessons: turn on the forehand, turn on the haunches, shoulder-in, lengthening and shortening stride, etc. "All of the great hunter-jumper trainers and riders, like George Morris, do dressage."
Diane trained under one of George Morris' assistants. She was privileged to watch and attend clinics given by the great riders of the day. Diane learned her hunter-jumper skills in the 1970s, when regular working hunters were expected to jump 4' 6" and everyone rode Thoroughbreds. Diane points out that you have to be able to ride to ride a Thoroughbred. "You have to pay attention to a Thoroughbred. It's much easier these days to put a student on a big quiet warmblood!" Much as she loves the racehorse temperament, Diane recognizes that styles change, and that these days most riders need a warmblood to win at the A shows.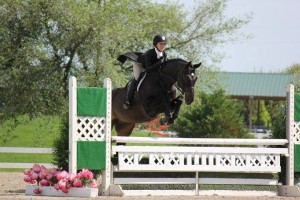 The trend towards classes with smaller jumps is great for training the horses, but the riders can learn bad habits. "When the jumps are under three feet, the rider can get away with racing at them. The rider isn't learning how to get a good turn or how to set the horse up in front of a fence." At the upper levels of competition, American riding is doing just fine. The American way combines equitation with the demands of the jumper ring. "There is no need to get dramatic. There should be no difference in style between equitation, hunters, and jumpers. It's a difference of degree: the turns in the hunter ring might be larger, but they still have to be in balance." And, although the jumps at the Olympics are over five feet, the best American riders make riding "the big sticks" look relaxed and quiet. "I tell my students to go watch McClain Ward or Beezie Madden. McClain Ward's jumper round in the last Olympics looked like a Medal round—perfect equitation form!" ("Medal" refers to the prestigious national hunter seat competition.) In fact, the Europeans are starting to ride more and more like Americans.
Times are changing in another way at the local level. "Kids are so busy now," says Diane. "Piano, soccer…They start riding lessons, and then they take three months off while soccer season is going on. Then you have to teach everything all over again when they come back." In the past, Diane held riding camps, but she quit, because it seemed the parents were more concerned with their kids applying sunblock every twenty minutes or disinfecting with Germ-X whenever they touched something in the barn than they were with their kids learning to love and care for horses.
Diane emphasizes that there are riders out there who are eager to learn. She has structured the program at Northshore to give those riders a first-class experience. She makes a strong commitment to these clients: she provides competitive school horses, and, for those students with their own mounts, she provides first-class care. At shows, she is the coach that the other competitors wish they had.