Written by Dr. David P. Beehan1 , Dr. Sara K. Lyle1 , Dr. Bruce E. Eilts1 , Dr. Charles C. Love, Dr. Jose A. Len1, 1Equine Health Studies Program, Department of Veterinary Clinical Sciences, LSU, School of Veterinary Medicine.
Original Publish Date December 2015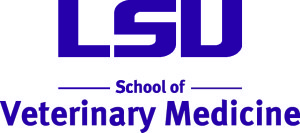 Introduction
The Equine Reproduction team of specialists at LSU performed a study to determine the safety of Iodixanol (Optiprep™), a new nonionic density gradient "cushioning" material with relatively low osmolality and high density, on its suitability for the separation of horse sperm from semen for freezing and subsequent thawing for insemination. Since, centrifugation (spinning down of the semen after collection) is being performed more these days, it has led to the use of these medias containing iodixanol. The Equine Reproduction specialists at LSU performed a study to determine the safety of cushion media (Optiprep™) containing the active ingredient, iodixanol, on sperm quality in horses if retained during cryopreservation (freezing).
Objectives
The objectives of the study were to determine what effects the semen centrifugation cushion Optiprep™ (60 percent iodixanol in water) would have on sperm motility, plasma membrane integrity (viability), acrosome integrity and DNA quality (COMPαt) if present during the cryopreservation of equine sperm.
Methods
Eighteen ejaculates from six stallions were collected, spun-down (centrifuged) without a cushion at 900 x g for 10 minutes to remove the supernatant, and then re-suspended to 200 x 106 cells/ml with 0 percent, 2.5 percent and 5 percent Optiprep™ in an egg-yolk glycerol-based extender and frozen (cryopreserved). Before and after cryopreservation sperm motility was assessed by computer assisted sperm analysis, and samples were stained with SYBR-14/PI for plasma membrane integrity and PI/fluorescent isothiocynate-PNA for acrosome integrity and assessed by flow cytometry. Sperm DNA quality was evaluated using the sperm chromatin structure assay and assessed by flow cytometry.
Results
The 5% Optiprep™ treatment group showed significantly better plasma viability (plasma membrane integrity) and DNA quality after being frozen (cryopreserved). In contrast, the 5 percent Optiprep™ treatment group had significantly more damaged acrosomes than either of the other treatment groups.
Conclusions
These findings suggest that the presence of Optiprep™ (containing 5% iodixanol) during semen-freezing (cryopreservation) may have a beneficial effect by protecting the plasma membrane (viability) and DNA (genetic code). Thus, 5% iodixanol appears to possess sperm cell protective properties by helping spermatozoa maintain motility and membrane integrity, but the mechanism is unknown.
For more information on this and other reproduction topics please call:The Equine Reproduction Unit, Equine Health Studies Program, Veterinary Teaching Hospital, Louisiana State University, School of Veterinary Medicine, Baton Rouge, LA 70803, Phone: 225-587-9500