Written by Barbara Newtown
Original Publish Date January 2016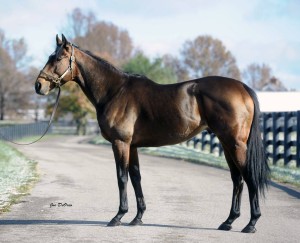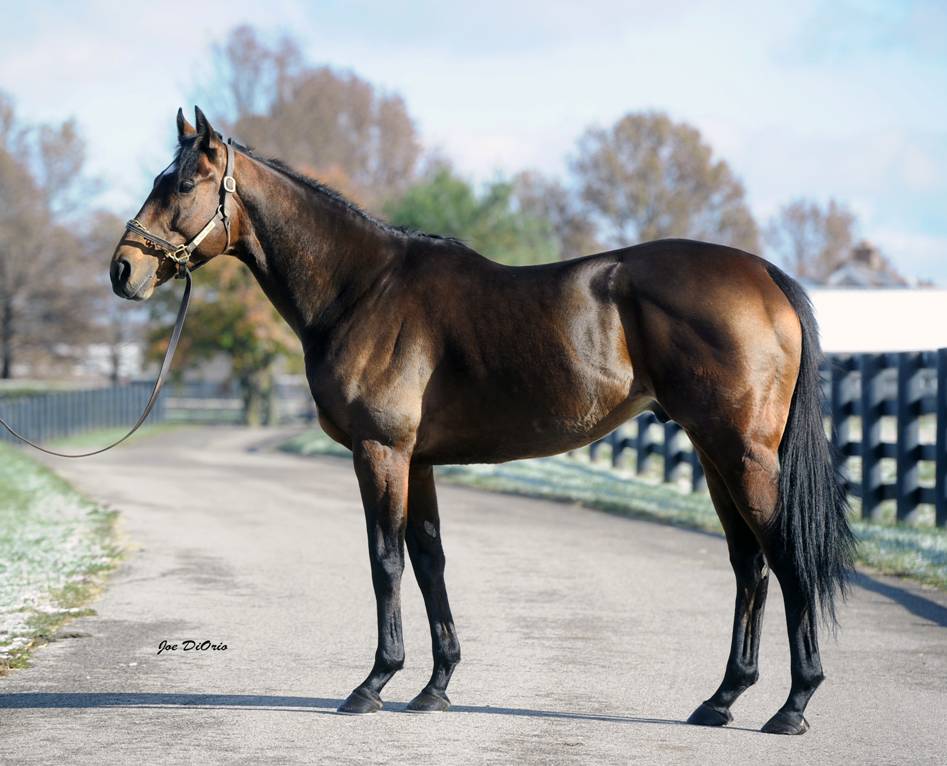 Although Richard Shultz lives in Florida, he stands his Thoroughbred stallion Big Band Sound at Gulf Coast Equine in Sunset, Louisiana. He credits the generous Louisiana breeders' incentives for that decision.  Shultz says that Louisiana breeding has come a long way in the past ten years:  now it is very competitive and the outlook is excellent.  Kentucky can boast big prices and elegant traditions, but Shultz would advise a newcomer to Thoroughbred breeding to examine the evidence:  "Watch what sort of stallions are being attracted to which locales.  You get an insight into where the economic potential lies."
Shultz says, "Florida may have lost 50 per cent of the racehorse population that we had here twenty years ago. Of course, in the winter months the national horses move to south Florida to race, as well as to California and to the Fair Grounds in New Orleans."  When it's cold up north, the racing in those places is "major league."  But Florida no longer has the edge of a vibrant, year-round racing/breeding scene.
When the breeders' incentive program was written in Florida, it was designed to boost Florida racing, but it did not increase the quality. "If you breed a horse in Florida that wins the Kentucky Derby, you don't get anything," Shultz says.  There is little incentive to breed superior animals and to create demand for Florida horses in other states.
Shultz has been breeding Thoroughbreds since 1989. He keeps three to five broodmares and boards them in Kentucky and, of course, Louisiana.  He is much more than a check-writing owner:  he estimates that he spends four or five hours a day on the computer studying race records and pedigrees.  He pays special attention to mare lines.  "There are exceptional, deep mare lines that reproduce themselves to a high degree and determine maximum success," Shultz says.
His research led him to breed three mares to Bernstein, an American-bred that had been sold and taken to Europe. He was a two-year-old champion in Ireland.  When Bernstein retired to stud, Shultz sensed an opportunity:  the horse's original stud fee didn't reflect the quality of his pedigree or his conformation, because American breeders hadn't paid much attention to the horse's career.  Aspects of Bernstein's pedigree meshed well with three of Shultz's mares.  "I don't mean to say that Bernstein and the mares were from the same families.  But there were certain dynamics and shapes within those pedigrees…  Bernstein jumped right out at me as the horse I wanted to breed my mares to," Shultz says.
The three mares had three colts. Normally Shultz likes to race the fillies and sell the colts, but he trained his three Bernsteins as a group.  Each went on to success.  Make Music for Me earned $564,000 and was fourth in the Kentucky Derby; Major Marvel earned over $800,000 (his earnings only show $699,000, because one of his races was in Barbados and didn't qualify for inclusion in the pedigree); and Big Band Sound made $402,000.  Why did Shultz keep Big Band Sound and sell the other two?  "Big Band Sound was clearly the most talented.  He was a Grade 2 winner and was on the board in four or five of the toughest stakes races in Toronto.  The competition was really steep, including Horse of the Year Wise Dan who came for a million-dollar race."  And the quality of Big Band Sound's maternal family is deep.  "His first four dams were all bred by the Phipps family in Kentucky, and I think it's well known in the industry that they developed and own the greatest collection of broodmares that this sport has ever seen."
When Shultz goes to an auction, he says that there are, of course, specifics of conformation that he considers. Efficient movement is extremely important.  But he says that the most important factor for him is whether the horse looks like its lineage.  "If I know what the sire and dam look like, I have sort of a fuzzy picture in my mind of what the offspring should look like.  If he's carrying the right traits, the fuzzy image becomes crystal clear.  The horse should look like a good horse from those families."
Shultz's business plan emphasizes the selling of broodmares. If his band reaches eight or nine mares (which can happen when several fillies retire from racing), he immediately reduces the herd to three or four.  With the proceeds from those sales, he invests in one broodmare that is superior.  It is entirely possible that a superior broodmare will be sold five years down the road, as the quality of the broodmare band keeps increasing.
He starts planning in July which stallions his mares will go to in February or March of the next year. He points out that you don't need to do time-consuming number-crunching to figure out that American Pharoah won the Triple Crown and might be a sire prospect.  "Most of us can't breed to a horse like that.  The pricing of the stud fee is prohibitive.  But if you are willing to analyze the data, there are profits to be made."  Popular, pricey stallions might look like a sure bet for siring saleable offspring, but often the foal price barely covers the stud fee.  Shultz says that he is surprised that more people don't take advantage of the wealth of data for study.  "The thoroughbred industry has a tremendous quantity of information available to us.  You can afford to spend time digging and analyzing."
Shultz did not follow the usual track to business success—college, MBA, and a climb up the ladder of corporate America. Although he started some small businesses at an early age, he readily admits that they generated only a small amount of money.  "But—when you are young, even a small amount of money is pretty impressive!"  He grew up in Batavia, in upstate New York, and made the decision in high school that he would leave the area.   Jobs just weren't available.  "A lot of people get trapped in a location because of family matters or health reasons…  There is an incredibly high percentage of people in my old hometown that have to receive government assistance," says Shultz.
He tried college for almost six weeks, but it was not for him. He served four years in the Marine Corps and learned some essential lessons that many college graduates never grasp:  "I learned to work as part of a team.  I learned to trust the people on my team and I made sure I was trustworthy for them.  The formula I learned in the Marine Corps was always to get connected to people smarter than I was, who were hard workers and dependable.  I learned to develop a network.  I've always put a premium on bringing on board the best people that I could find, and then getting out of their way so that they could do their job."  The Marine Corps, says Shultz, teaches its lessons well.  "You take your responsibilities seriously, because, if you fail, many will suffer."  Shultz believes that our nation needs some kind of compulsory military service, which can create good citizens and future leaders.
While on leave, Shultz went down to Fort Lauderdale to visit a friend. It was January and Shultz was astonished to see everyone running around in T-shirts.  "I thought, 'What kind of world is this?'  It certainly got my attention!"  When his Marine Corps commitment ended, he moved to south Florida and took a job with a small loan company.  He collected bad debts, usually at night in the worst part of town.  He loved the work.  After two tours in Vietnam, the collection job was like a vacation.  However, he soon decided that he wanted to work in the finance side of real estate and get in on Florida's booming economy.
"I sat down and wrote out in longhand ten letters to ten different mortgage banking companies asking for the opportunity to interview for a job," he says. Only one responded:  Florida's oldest and largest banking company, with offices all over the state.  Normally the company hired graduates from the Ivy League or West Point or Annapolis, but the novelty of Shultz's letter intrigued two executives at the local office and they invited him to interview for a position.
Shultz told the bosses that he would work for nothing, because he would be learning from them and would not be contributing much of value. He said he would also pick up their dry cleaning and wash their cars and do anything else they could think of.  "And I said the only thing I would ask of them in the way of compensation would be that the two bosses would always go to bat for me, based on what revenue and profits I could generate for the company," says Shultz.  The arrangement worked beautifully; they were great teachers and became great friends with Shultz.  He worked for the company for seven or eight years, doing feasibility studies, appraisals, site selection, leasing, and capitalization studies for large building projects.  He eventually moved on to start his own development company.
When Shultz visited Ocala in 1989 to create a shopping center, he decided to retire there as soon as the job was done. Knowing that Ocala was a horse town was "the icing on the cake."  Shultz began refining his plan for breeding, racing, and selling Thoroughbreds.  Retirement had to wait, however:  the nineties and early 2000s were the go-go years for Florida real estate.  Shultz and a partner started a home building business.  "It was the right place at the right time," he says.  "But we eventually closed down our business because we felt like the dumbest guys on the block.  We had groups bidding against us for land—wildly high prices that, we felt, economically couldn't be sustained.  We couldn't find anything that worked with a sensible formula and we just chalked it up to being too old and too slow."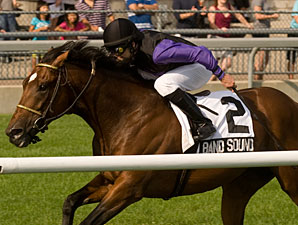 Shultz and his partner decided to let the younger and smarter people make the deals. They closed down their business in 2006.  In hindsight that year was the peak of the market.  Shultz says the final straw was the day that he got a call from a fireman who had visited the company's website and wanted four houses of a certain model.  The caller was certain that he could find four buyers who would pay him more money than he was paying Shultz.  "I hung up the phone, walked over to my partner's office, and said that the time had come to close it down.  It was still a profitable business, but we couldn't see that it was rational."
Shultz is rational about the horse business as well, but he still allows himself to use his intuition, whether it's a case of a fuzzy impression becoming clear or a passion for a handsome individual. He rode when he could when he was growing up.  He wanted to be a professional horseman even in snowy Batavia, where he got work as a groom at a Standardbred track.  "Grooms were expected to jog the horses on the track each morning, except when the trainers took them out for serious work.  One morning during training hours a horse dumped his jog cart and driver and started going the wrong way.  Two of us couldn't avoid the head-on.  The wheels of the carts got tangled up and the carts catapulted everybody in every direction."
He still feels the effects of the accident. Sitting in a chair is bad enough, but sitting on a horse would be worse.  Much as he would like to ride, he knows he shouldn't… Above all, Richard Shultz is rational about this business of horses.